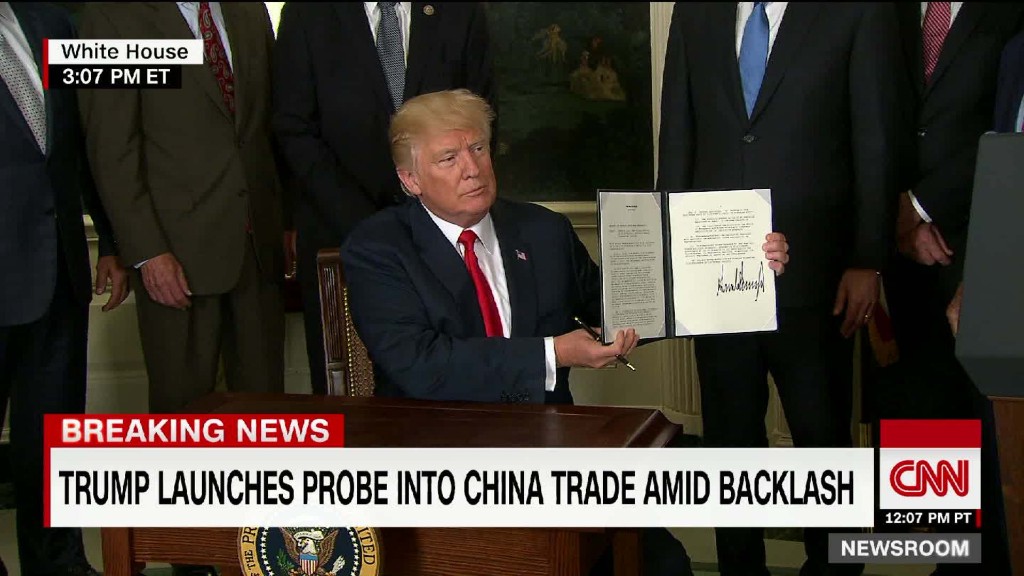 China has expressed "strong dissatisfaction" over the Trump administration's decision to launch an investigation into some of its trade practices.
The Chinese Commerce Ministry on Monday accused the U.S. of "unilateralism and protectionism," saying it will take "all appropriate measures … to safeguard China's legitimate rights and interests."
Following a request from President Trump, U.S. Trade Representative Robert Lighthizer on Friday announced he was formally starting an investigation into whether China is unfairly getting hold of American technology and intellectual property.
"After consulting with stakeholders and other government agencies, I have determined that these critical issues merit a thorough investigation," Lighthizer said in a statement.
Related: How China squeezes tech secrets from U.S. companies
The process could eventually allow Trump to impose tariffs on Chinese imports or take other punishing trade actions.